Peter J. Glantz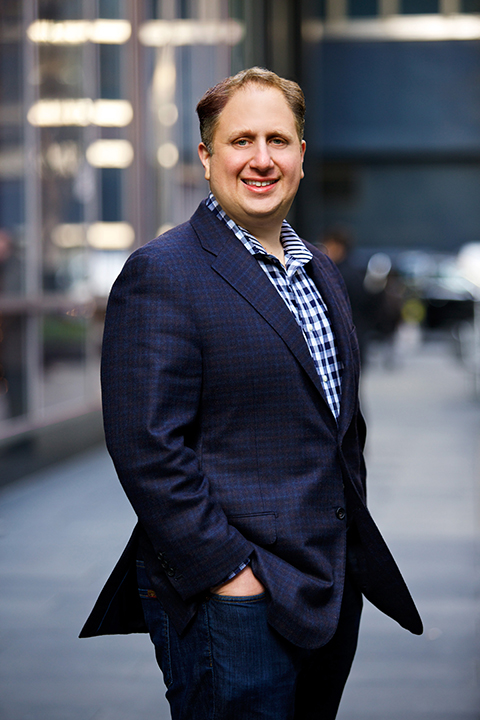 Mr. Glantz is both a transactional attorney and litigator of commercial cases. He spent the first half of his legal career as a litigator defending corporations, directors, officers and other professionals in commercial disputes in a wide array of areas including professional malpractice, partnership disputes, general commercial torts, breach of contract litigation, director and officer litigation, trademark, copyright and domain name disputes, breach of restrictive covenants, as well as regulatory actions.
In 2006, Mr. Glantz became General Counsel to a high net worth family office. He adeptly transitioned into corporate transactional practice using his prior litigation experience to artfully draft contracts in order to prevent his clients from having to litigate. This philosophy has served Mr. Glantz well in private practice where he now serves as General Counsel to a wide array of businesses, including several high net worth family offices, a cutting-edge financial services company offering financing to businesses based on the inherent and recognized value of premium domain names, a candy and confection development and ideation company licensing with Fortune 1000 food, snack, gaming and beverage companies, a recruiting and staffing business, a home-automation Internet company, and a leading Kosher catering and event-planning firm to name a few.
Peter's reputation as an outstanding advocate has resulted in his representation of several high profile and high net worth clients in publicized matters, including the purchase of a minor league baseball team and the representation of the seller in the sale of the single most highly valued domain name in the history of the Internet. Most recently, Mr. Glantz was successful in vacating an arbitration award issued by the National Arbitration and Mediation against a high net worth individual in favor of a large and notable real estate agency and made the news representing several entertainers and artists such as Carlos Suarez p/k/a "Spiff TV" in a matter involving Meek Mill, Rick Ross and Maybach Music Group.
Throughout his career, Mr. Glantz has also strived to help fundraise on behalf of various charities such as the TLC Foundation, a major supporter of SCOPE – Summer Camp Opportunities Provide an Edge, two nonprofit organizations with similar missions of promoting the health, education, welfare and betterment of children by giving them the edge to succeed in life through the summer camp experiences. Mr. Glantz also works closely with Michael Weiner, M.D. and his wife Wynne Savitt Weiner on behalf of The Alfano Family Arts in Medicine Studio at Columbia University Medical Center's Division of Pediatric Hematology, Oncology & Stem Cell Transplantation, which is an innovative arts program made available to patient families being treated at the hospital as well as Hopes & Heroes, which helps treat children with cancer and blood disorders.
Mr. Glantz received a Bachelor of Arts degree from the University of Michigan concentrating in both Political Science and Communications in 1996 and his Juris Doctorate from Brooklyn Law School in 2000. While in law school, Mr. Glantz clerked for The Honorable Arthur D. Spatt, U.S. District Judge, Eastern District of New York where he was published in a Memorandum for Hon. Arthur Spatt regarding a downward departure from the Federal Sentencing Guidelines based upon defendant's experiences as a Holocaust survivor. Mr. Glantz is a member of the New York State Bar, and is admitted to practice before the Southern and Eastern District Courts sitting in the State of New York. Mr. Glantz is listed in Who's Who in American Law and other similar publications.
Professionals
Contact Us